Chelsea Burke (Co-Director/Producer)
Suzzette Ortiz Centeno (Gaffer)
Kylie Clark (Props Designer)
Dewey Collins (Safety Supervisor/AD)
Lowrie Fawley (Makeup/Prosthetics Designer)
Chandler Hubbard (Screenwriter/Producer)
Margarette Joyner (Costume Designer)
Austin Lewis (Co-Director/Producer)
Joey Luck (Sound Mixer/Designer)
Emily Marquet (Director of Photography)
Destiny Martinez (Photography)
Grayson Perkins (Assistant Editor)
Ciera Tillman (First Assistant Camera)
Raven Lorraine . . . Ellen
Lucretia Marie . . . Jackie
Michelle Greensmith . . . Tracy
Boomie Pedersen . . . Gin
Lucy Caudle . . . The Girl
Marjie Southerland . . . Alex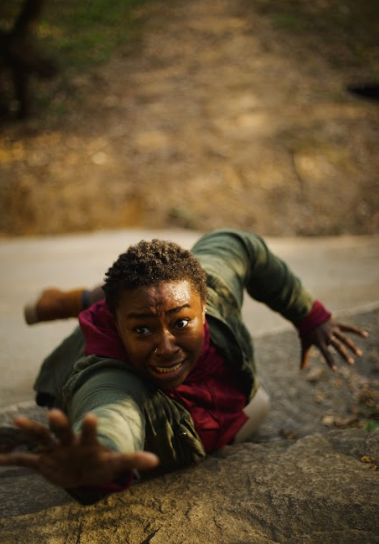 Plucky, resourceful. An outsider. Introverted extrovert. Doesn't like silences, so she fills them with song or dance or just talking - even if she doesn't always say the secrets in her heart. Keeping everyone alive even as she questions her own ability to survive.
A realist that others would call a pessimist. Go-getter but won't admit it. Would probably rather be smoking somewhere. Hates their soft side but it's there even when they try to suppress it. Their humor can be off-putting but if you don't get it, that's on you.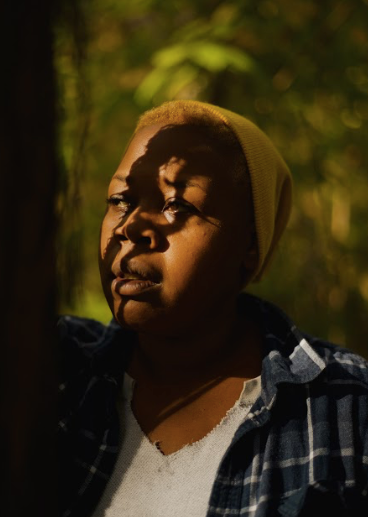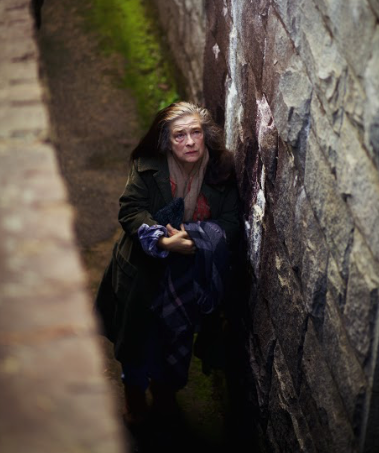 The unofficial house mother / burden (depending on who you ask). Prefers to be called Gin because "Virginia is an old woman's name." Blind, arthritic, possibly sliding into dementia. Demands respect anyway. She is not to be pitied.
A little naive, a little world-weary, definitely unprepared for all of this. Sometimes she gets quiet. "Too quiet." She doesn't burn bridges but she does make you pay a toll to cross them. Extroverted introvert.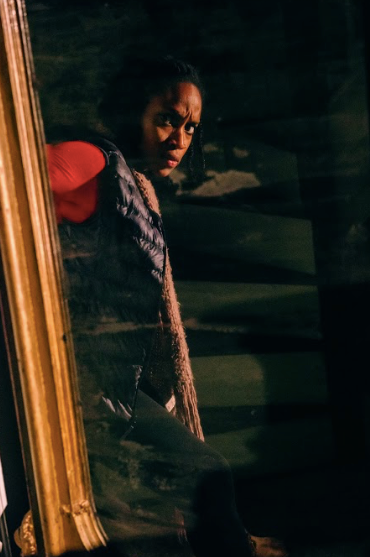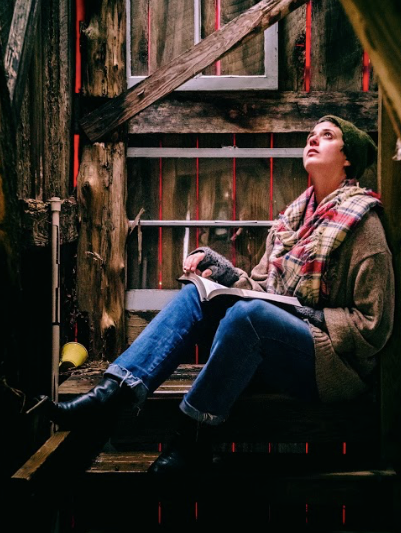 A caretaker, deeply empathetic, perhaps too empathetic. Leans on her religious and spiritual views. The emotional toll of their situation is getting to her. Should sleep more. Won't. Can't. She can hear something on the other side of the front door. It's hungry, and it's waiting.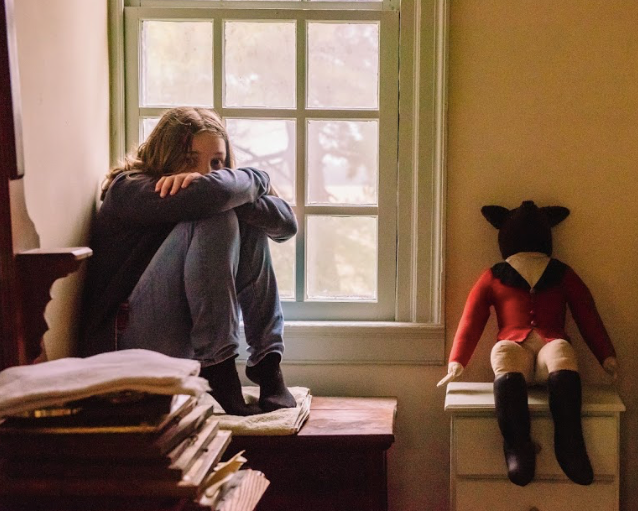 A survivor, in every sense of the word. She's walked through  fire.